Here are some PICS of the SC Kit I'm working on, plumbing is almost done, Thanks to everyone for their patience in this process.
The Green Car Drives Again!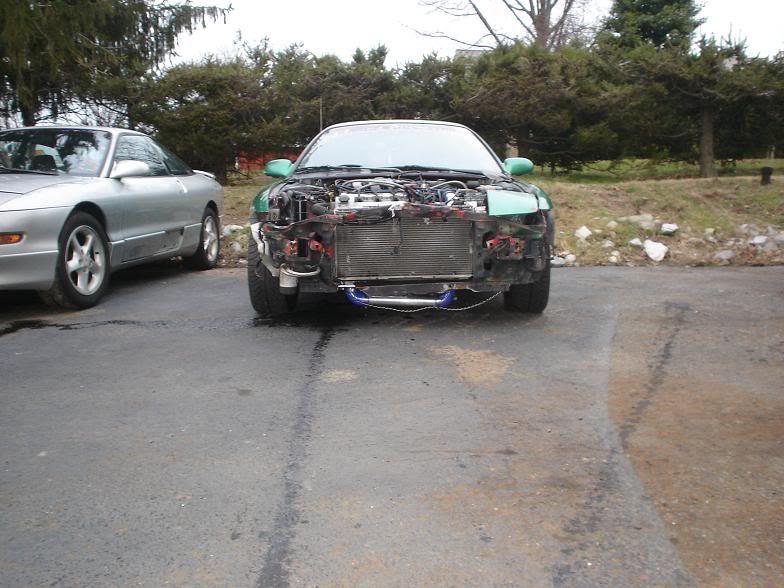 Nestled snuggly under the alternator, almost looks OE
blurred shot, but nice clearance on radiator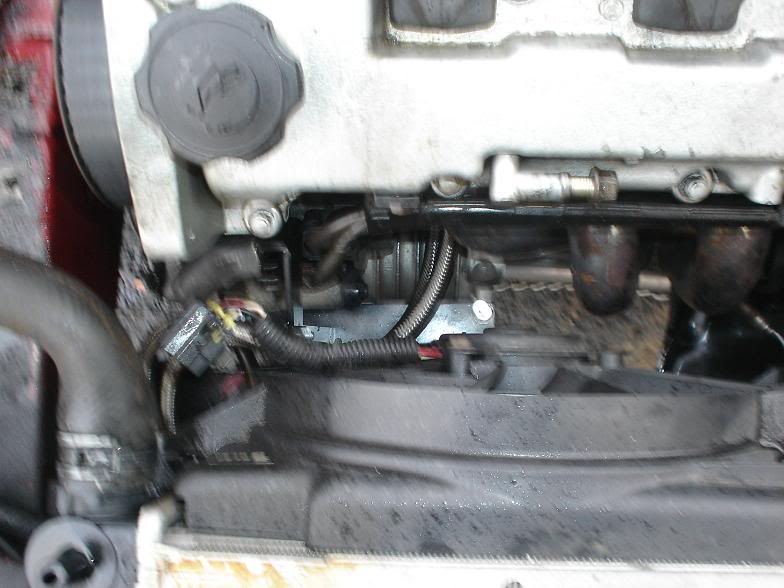 Shot #1 of outlet piping This will be an aluminum elbow for cost constraints, silicon 90's are like $60 each.
Shot #2 of outlet plumbing, straight up into a "hotshot or equivalent" intake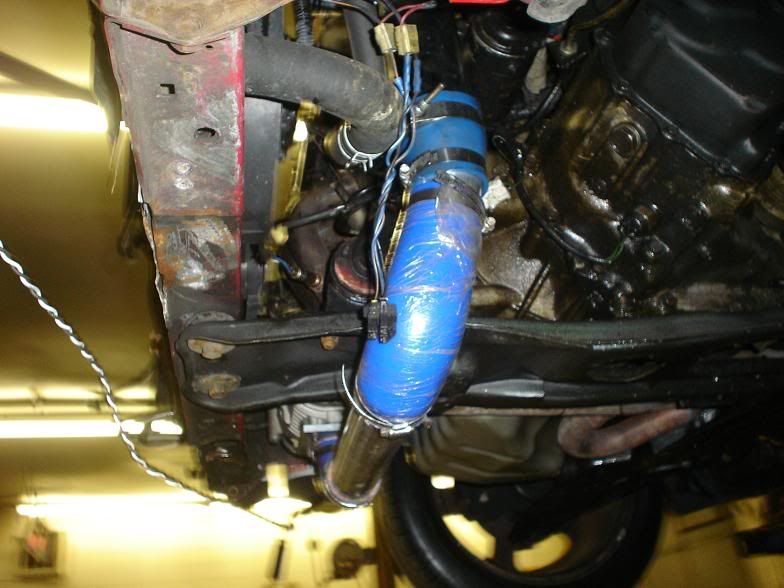 intake box redesign, the plumbing will run side by side and air filter will reside under battery, so no worries about water ingestion
stainless steel headers my ass
At this point I have actually driven the car under boost, and it feels great, the car pulls very nicely, and it really opens up above 4K.
I am looking into a microswitch to put in the kit for WOT only operation, but the car doesn't like the switch from no boost to boost......so it might be better to wire this thing to operate all the time in run, and offer a BOV within the package.