Customer brings in his Kawi ZX6R to have a running issue diagnosed. Claims it was running just fine and it just failed to start one day. Tried to turn the motor over but it was hydrolocked on fuel. Pull the rail out and find that #3 and 4 injectors are stuck open and dump fuel while the key is on and the pump tries to prime. Unplug the injectors and they stop spraying fuel so it's an electrical issue. There's a bunch of poorly installed LEDs everywhere so we figure there was some wire that was crossed. Then we look closer at the license plate installation...
So we have the plate frame and a nifty little mini brakelight.
Under the seat we see the two phillips screws with large washers. But whats that under there?
A Closer look. You've got to be kidding me...
FAIL!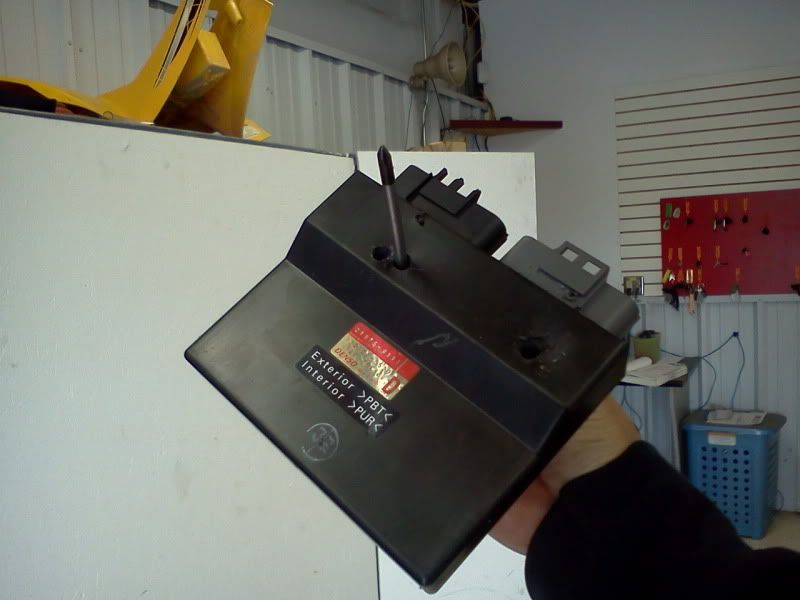 How do we make this failure worse? The plate installer missed his mark
FIVE
times, making for a total of
SEVEN
holes in the ECU!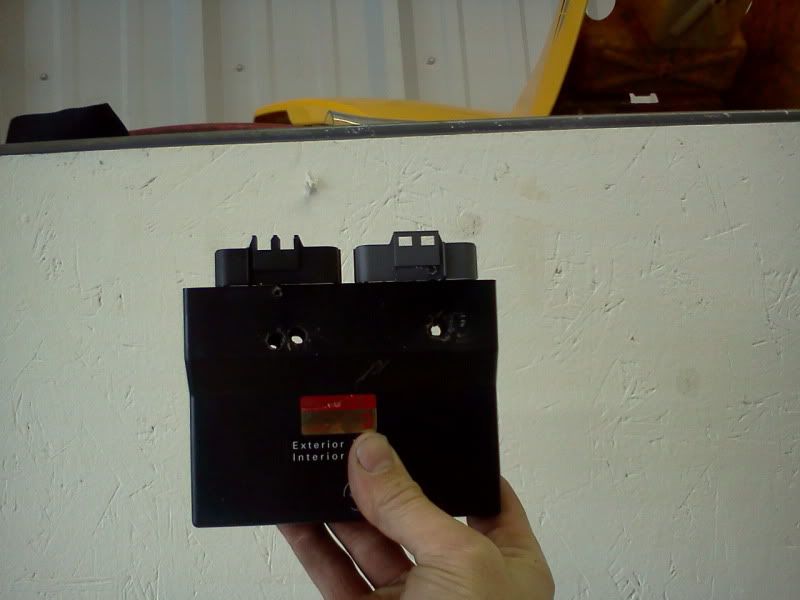 It gets worse. Two of the holes went through the ECU plugs which have ~30 wires each and are now destroyed so now it will need a main harness. And its worse than that. Oh yes, theres more! Remember the hydrocked motor? These motors have been known to bend rods when trying to crank over while hydrolocked. So the motor may be dead now as well which will no doubt total this bike. All this because someone wanted to move their license plate...